1. From the side menu, open the My Assets page.



2. Find the vehicle you wish to add to a group. Press the blue Profile button underneath that vehicle.



3. As you start to write the group, a drop down will open showing all available groups. Select the group you would like the vehicle to belong to. A vehicle can belong to multiple groups, as shown below.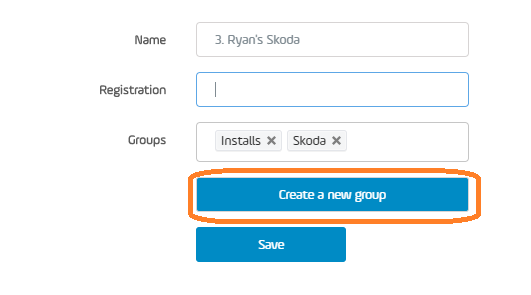 4. If you wish to add a group, click on the blue Create a new group button. Then click the blue Add Asset Group button.



5. A pop up box will open. Fill in the name of the asset group you wish to add. Press the blue Create button to create this new group.