To update an emailed report, from the side menu select Reporting, then Emailed Reports.

From there, you can edit any report that is already set up by clicking in the edit box to the right of the report you wish to update.

The details of this report will show at the top of the page above the existing reports table.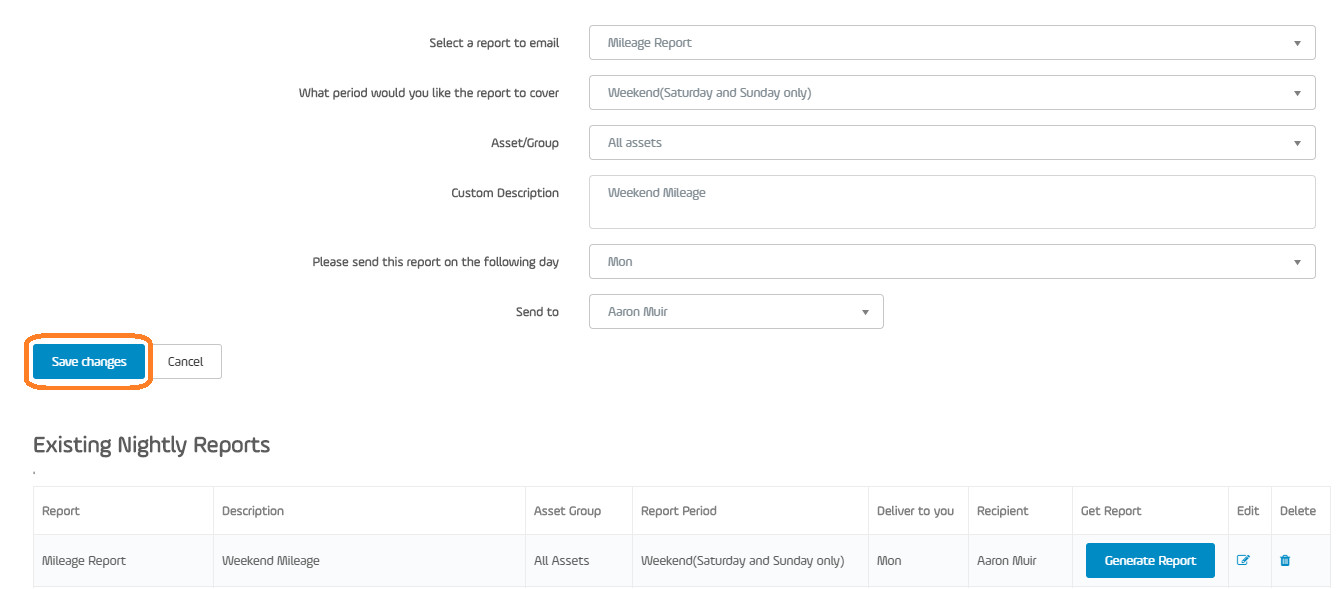 Update the details you wish to change, then click the blue Save changes button.