Step 1 - Install the App
The app is designed for use on iPhone using the latest two versions of iOS.

The app is available here in the App Store. (Search for Argus Tracking in the store on your device)

Step 2 - Log in
Log in to the Argus Tracking app using your username (email) and password.
Step 3 - Finding your way around the App
Dashboard
When you log in, you will be taken to the Dashboard page. On this page, you can zoom in and out to view all your vehicles on a map.
Menu
To open the side menu at any time, click on the menu icon (three lines) in the top left of the bar.

Use the side menu to access each page of the app.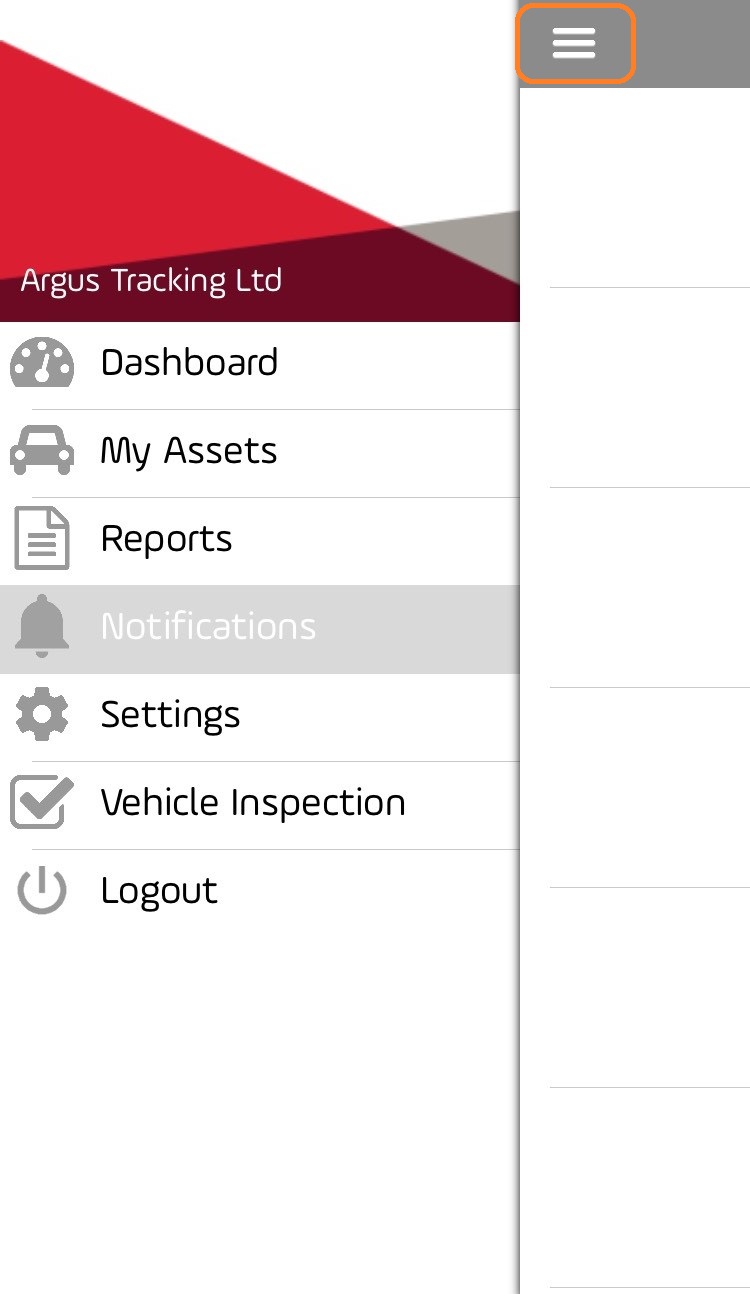 My Assets
Use My Assets to view the live information on all your vehicles. You can see the current status (if the circle is red it is stopped, green is travelling) as well as the address they are at and the speed they are travelling at.
If you click on a vehicle, you will be taken to a map view of this vehicles current live position and status.
Reports
From the side bar, select Reports.
Select the report you would like to run.
Select the period you would like to run the report for.
Select whether you would like to run the report on all your vehicles, or for a specific group or individual vehicle.
The report will open. Use your fingers to move around the report and scroll down.
Notifications
From the side bar, select Notifications to view your current notifications. New notifications will be signalled to you by a blue number above the Argus logo on the app interface of your device.
Check Sheet
From the side bar, select Vehicle Inspection. Select Tap to scan and then scan the barcode applied to this vehicle.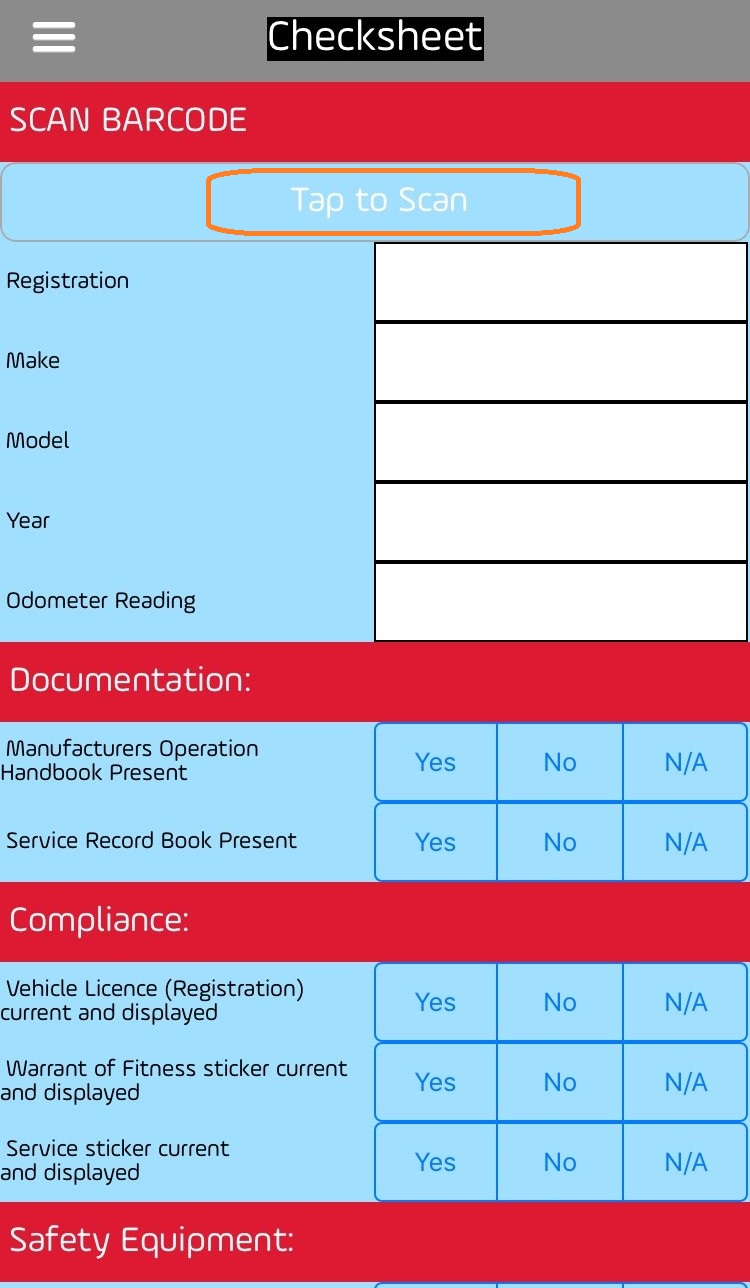 If this is the first time you have done a vehicle check on this vehicle, once you have scanned the barcode you will need to enter the number plate and then the make, model and year of the vehicle. Once you press submit, this data will be remembered so that next time you scan the barcode it will auto-fill this information.

Once you have finished the check sheet, sign your name on the screen in the signature box in the "Inspection performed by" area.
Then press the submit button.
This will be submitted to the Argus website where it is stored. You will only be notified if a NO has been applied to any item on the checksheet.
Settings
In Settings, you are able to adjust how you receive notifications, update your password, view the terms and conditions and the version of the app software you are using.