A cost centre can be applied to each asset in the profile section of Argus Tracking.
To apply your cost centre, select My Assets from the side menu, then click the blue profile button below the asset you would like to apply a cost centre to. The page below will open.
In the cost centre box, enter in the cost centre code, then click the blue SAVE button.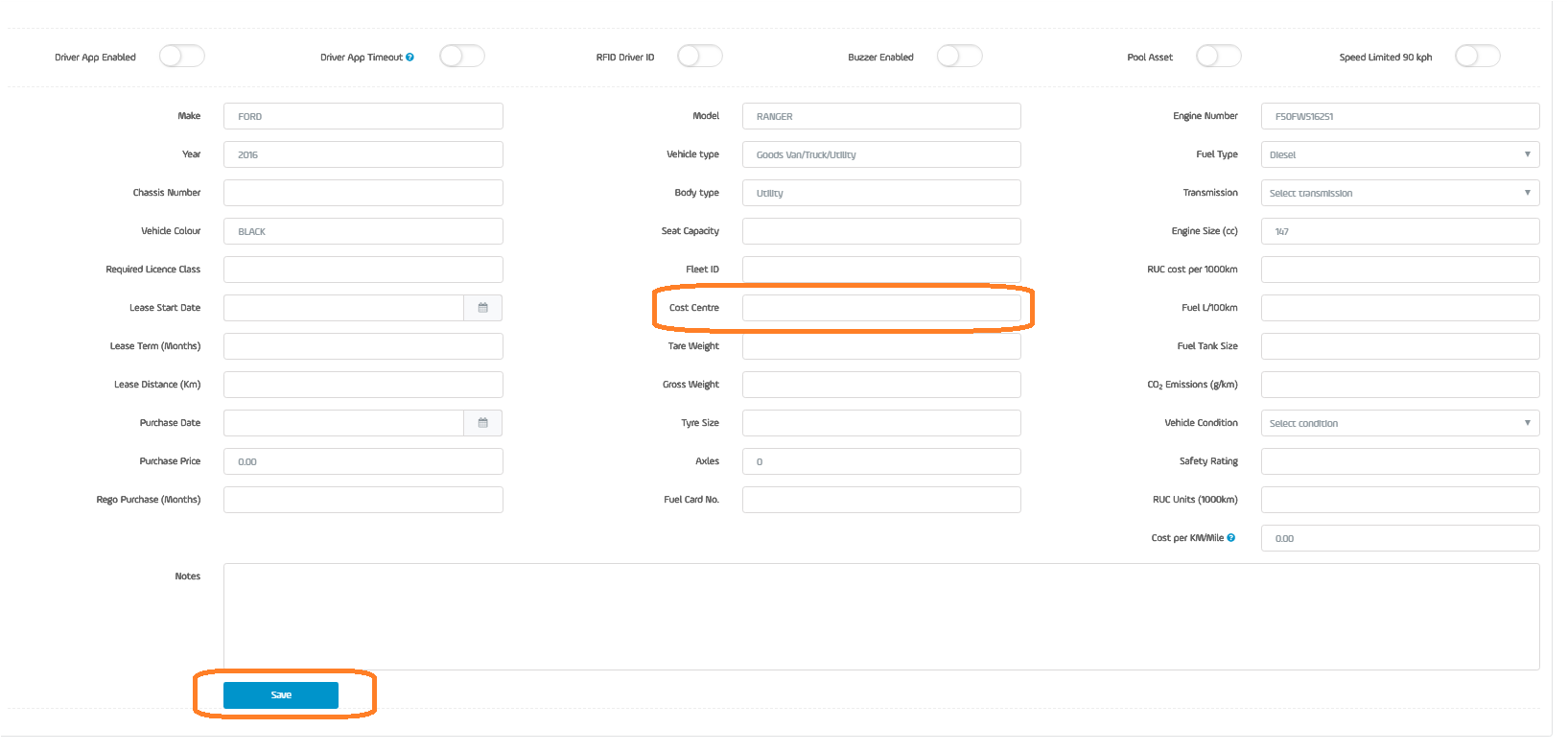 Once the cost centre data has been entered into each assets profile area, a CSV version of our invoice can be supplied on request, displaying the cost center data. (See the example below).
Please note, CSV invoices are provided upon request. You must notify Argus Tracking on support@argustracking.com to begin receiving CSV invoices - they are not turned on automatically.