LOCI Asset Tracker - Easy Setup Guide
Step 1 – Order
You can order your LOCI asset tracker 3 ways.
Online in the Argus Hub – Go to Settings, then Add/Move GPS unit to send your order.
Phone – Call your client success manager, or +64 9 951 0400 and select option 1 to speak with your Client Success Manager.
Email – Email support@argustracking.com or your client success manager directly.

Step 2 – Courier
Your Loci asset tracker order will be couriered to you.
Step 3 – Install & Fitment
Easily install or fit the LOCI asset tracker, following these easy instructions:
The LOCI asset tracker can be mounted on the asset to be tracked using screws, bolts, cable ties, or industrial adhesives and super strength double-sided tape.
When choosing a mounting point, you have two competing goals:
To minimise the chances of the device being accidentally crushed, dislodged, or discovered.
To maximise the GPS and network signal.
Since the LOCI asset tracker is a battery-powered device, easy GPS reception is important to its performance.
The biggest consumer of the battery is the GPS and the power needed to operate it during each GPS position fix. For best performance and accuracy, mount the device where it has a view of the sky. Installing it differently to this could reduce performance and battery life.
Choose a location that will not result in elevated temperatures. For instance, mounting the LOCI asset tracker in direct sunlight on the dash of an unventilated cabin may overheat the batteries, leading to an abnormally short service life.
Step 4 – Manage Online
Take note of which LOCI device is installed on which asset by taking a note of the SIGFOX ID number on each LOCI device as you install it. This is the number you will use to identify the device in the Argus Hub.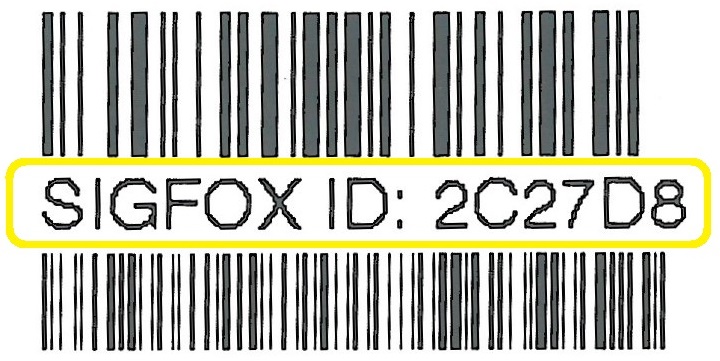 You can identify each device at anytime in My Assets > Profile and looking at the Device ID.

In Asset Profile you can rename it, add it to a group, and enter any other details you wish, make sure you press save!
Go to Settings, then Notifications and set up a new notification for battery levels on this device.
If you wish, go to Geofences and set up a Geofence for this device.